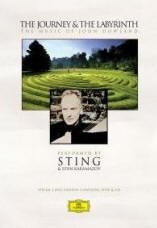 ::..:: 2007 : THE JOURNEY AND THE LABYRINTH ::..:: (CD/DVD)
Sting released "Journey & The Labyrinth: The Music of John Dowland", a special DVD/CD package that includes an extended, 90-minute version of Sting's first-ever PBS special from Thirteen/WNET New York's Great Performances, as well as a live bonus audio CD.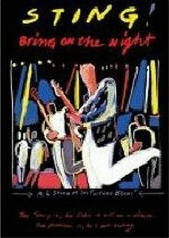 ::..:: 2005 : BRING ON THE NIGHT ::..:: (DVD)
The 1985 documentary 'Bring On The Night' covers the formative stages of the band assembled by Sting that plays the jazz infused pop of his first solo album 'The Dream Of The Blue Turtles'. Director Michael Apted.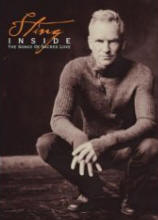 ::..:: 2003 : INSIDE THE SONGS OF SACRED LOVE ::..:: (DVD)
"I have always thought that the album was kind of the starting point and that something very different happens on stage than in the studio. I want people to listen to the record, watch the DVD and recognise that some progress is being made and different choices are being made."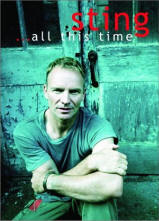 ::..:: 2001 : ALL THIS TIME ::..:: (DVD)
"I didn't want to put out a tape of a show in some big, rah-rah stadium, which is what most live albums are. I wanted to create something much more personal and intimate - more like a love letter than a noisy concert. And I knew I could invite 200 strangers from all over the world to my home, because I know how respectful my fans are."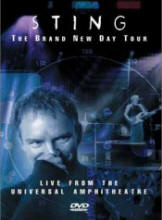 ::..:: 2000 : LIVE FROM UNIVERSAL AMPHITHEATRE ::..:: (DVD)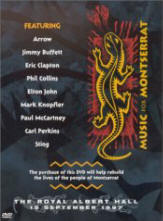 ::..:: 1999 : MUSIC FOR MONTSERRAT ::..:: (DVD)
Recorded at the all-star benefit show organised by Sir George Martin at London's Royal Albert Hall on 15 September 1997, in aid of the island of Montserrat the video features Sting performing versions of both 'Message In A Bottle' and 'Every Little Thing She Does Is Magic', accompanied by Dominic Miller, Ray Cooper, Dave Hartley, Ian Thomas and Chris Lawrence.
The video also features Sting on vocals during an all-star version of 'Money For Nothing', with Mark Knopfler, Eric Clapton and Phil Collins, and he reappears on versions of 'Hey Jude' and the encore, 'Kansas City'.