First, Sting though to call this album "In Praise of women" because it is the main subject of songs, the title "Nothing Like the Sun" came from a line of Shakespeare.
Twelve songs, fifty five minutes of music which one resumption of Jimi Hendrix, "Little Wing".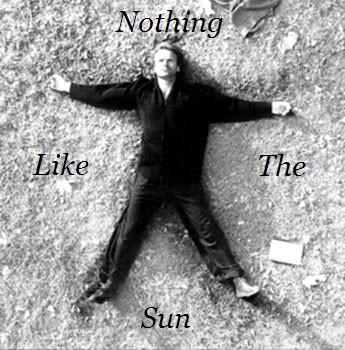 :: The Lazarus Heart :: is inspired by a strange dream, and it is one of the three songs with the word "Heart" , with Be Still my beating heart, a tenderness hymn, and Straight to my heart.
:: Be still my beating heart ::
:: Englishman in New York :: He wrote this song for a friend who moved from London to New York, this friend was homosexual at time when it was dangerous to show it. But his motto was always "Be yourself no matter what they say".

:: History will teach us nothing ::
:: They dance alone :: beautiful and sad song!! This is a hymn for the victims of the government's Chile, and above all a dance: The Cueca which is a traditional Chilean courting dance, it is performed publicly by the wives, daughters and mothers of the "disappeared". Often, they dance with photos of their loved ones pinned to their clothes.
:: Rock Steady :: is about deluge with humour.

:: Sister Moon :: a song for lunatics, said Sting.