This album is dedicated to his father and to his friends of "Three Penny Opera": Ethyl Eichelberger and John Dexter.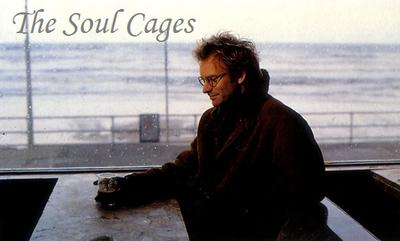 :: Island Of Souls :: Sting hides behind a character, Billy, who is witness of his father's death and see all their common dreams fall through. The music is so sweet and rhythms like a wave.
:: All This Time ::
:: Mad About You :: The introduction with flamenco guitar, and Sting singing with a sad voice : this is a love hymn.

:: Jeremiah Blues :: He makes an allusion to his tour with Raoni quoting his meeting with the pope.
:: Why Should I Cry For You :: He directs a message at his father.
:: Saint Agnes and The Burning Train :: it is an instrumental, a tribute to his grandmother.

:: When The Angels Fall ::